New Forest Tourist.co.uk

 

Tourist information, places to stay and things to do for visitors to the New Forest National Park.
The New Forest – England's smallest National Park
Granted National Park status in March 2005, the New Forest National Park covers approximately 220 square miles of Hampshire and southern Wiltshire. The New Forest itself was famously named a Royal Forest in the 11th century by William the Conqueror, and with the exception of the inevitable road and rail networks spidering their way throughout it, the landscape has remained largely unchanged for thousands of years.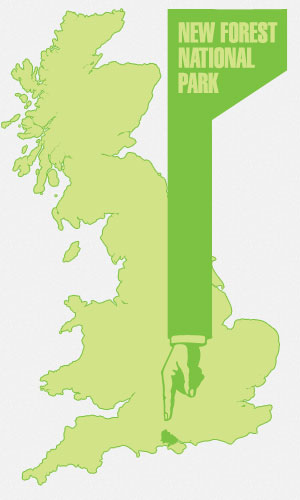 The New Forest is to be found in south central England and boasts an attractive coastline bordering the Solent, the stretch of water dividing the Isle of Wight from the mainland. This makes the small region rich in variety with respect to landscape, wildlife, flora and fauna, and if the New Forest Tourist fancies a day away from the heath and heather, they can board a boat in Lymington and spend the day on the water or cross to the island.
New Forest Tourist Attractions and Historical Locations
This area is hugely popular as a tourist destination due to the hundreds of miles of beautiful footpaths and open heathland, the attraction of the coastline and proximity of summer resorts such as Bournemouth, and to the many sites of historical interest such as Beaulieu Abbey, Buckler's Hard, the (relatively) close Portsmouth Historic Shipyards, the Bronze Age barrows scattered over the area as well as Hurst & Calshot Castles to name a few.
There are also a plethora of family entertainment venues such as those found at Paulton's Park, The National Motor Museum, a variety of forest wildlife parks, Calshot Activity Centre and a number of other locations, many of which can be found on our website.
New Forest Ponies and their Hairy Friends
New Forest Ponies have been present in the area for thousands of years, but today's carefully maintained breed, recognised as a native pony breed of the British Isles, is the result of 1000 or so years of animal husbandry. William I brought horses across the channel when he invaded in 1066, and in the intervening period the quality of the breed has reached both highs and lows.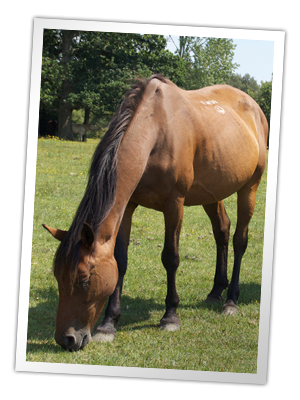 The results of this lengthy experiment clip-clop around the New Forest to this day, and are predominantly bay and chestnut up to about 1.5 metres in height. Owned by Commoners (residents of landholdings granted the Right of Pasture), the horses are free to graze the New Forest alongside their bovine, porcine and long floppy-eared equine counterparts.
All such animals have right of way over the (mainly) 40mph limit roads, but despite this there are many road accidents every year involving hapless animals and cars. So watch out for them – steer clear and give them a friendly wave! Trust me – they're smiling inside, despite their long faces.