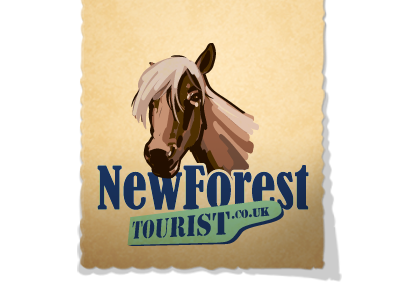 The small arts and music festival with a big heart
▼ More Posts
The Milford on Sea Arts & Music Festival
On the same weekend that the world's largest arts festival began in Edinburgh, one of the world's smallest also got under way in Milford on Sea, Hampshire. After last weekend's concert on the village green, I defy any music festival, be it Glastonbury, Reading, or Woodstock to out-do Milford when it comes to bandying about the expression: "Standing Room Only".
Standing shoulder-to-shoulder on the slightly raised patch of 75' x 150' grass, the crowd of (I don't know how many) stood with their drinks held close to their chests whilst a succession of (mainly) covers bands belted out their repertoires beneath a beautiful clear blue (and eventually black) sky. The headline act was Fleetwood Bac, sporting extravagant wigs from a low cost house of fun – and they were fantastic. The crowd around the edge of the green had to be careful not to step back, should they fall the few feet to the road, which the police sensibly closed as the crowd swelled.
This was the 12th annual Milford on Sea Arts & Music Festival, a volunteer-driven, well supported event that's become a much anticipated calendar event not only of Milford, but across the New Forest. The main weekend is a strange mixture of summer fête, art show, food festival and music concerts.
The stalls (selling cards, paintings, burgers, cushions, photos, toys, jewellery etc) set up early on Saturday morning alongside the main stage along with a large marquee (with bar) that contains, incredibly, a second stage. As the crowds increase in size, they fit neatly in the middle, some setting up folding chairs for the duration. The performances range in quality and variety throughout the weekend – but all have the common denominator of being warmly welcomed, appreciated and applauded.
The four day festival begins on a Thursday with evening-only performances and really kicks in at the weekend. As Saturday progresses, the fête atmosphere changes to one of music festival as the bands change from local school performances and close harmony choral groups to heavier blues and rock, culminating in the headline act of the evening. Sunday presents a more 'show tune' and classical feel throughout the day, culminating occasionally in a performance of Three Tenors; some of the pro performers locals (such as the talented Colin Judson) and some not-so-local (such as the equally talented 'Go Compare' singer Wynne Evans).
This year the 'Last Night of the Proms' feel finished up the 2013 festival with a bang, drawing the audience inexorably in. Land of Hope and Glory could be heard clear as a bell in gardens in Everton, two miles away. The village green may need a year or so to recover its colour, but this vibrant little community can't wait for the next event.
---
▼ More Posts