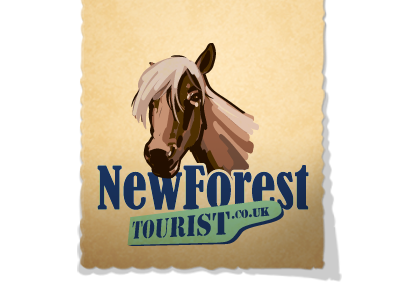 Spitfire at Beaulieu Airfield
▼ More Posts
Model aircraft taken to a new level.
Travelling along the road from Lymington towards Beaulieu, you'd be forgiven for missing one of the gravel tracks on the left as you approach Hatchet Pond. But if the weather is right, glance to your left and you'll probably see a few tiny aircraft swooping, plunging, ducking and diving (and occasionally crashing) over the Second World War airfield on Beaulieu Plain.
Full size aircraft stopped flying here in 1950, but their tiny ancestors, piloted by their daring creators below, still populate the skies over the heath and crumbling concrete.
Whilst camping at Roundhill Campsite a few weeks ago, on one glorious day we cycled across the huge, overgrown parts of the airfield to the small rectangle of clear concrete that it today used by the model aircraft enthusiasts. We were rewarded by an array of aeroplanes – and in particular by a beautiful scale model of a Spitfire, adorned with D-Day Invasion markings on the wings.
Once in the air it was remarkably realistic; and if not for the tiny puffs of 2-stroke exhaust, from the photos anyone but an expert would be hard pressed to tell the difference between the model and the real thing. Although Spitfires never flew from Beaulieu (its residents were RAF Typhoons, Tempests and Bostons and later USAAF P-47 Thunderbolts and B-26 Marauders), this one looked right at home, inspiring me to include the following:
High Flight
Oh! I have slipped the surly bonds of earth
And danced the skies on laughter-silvered wings;
Sunward I've climbed, and joined the tumbling mirth
Of sun-split clouds – and done a hundred things
You have not dreamed of – wheeled and soared and swung
High in the sunlit silence. Hov'ring there,
I've chased the shouting wind along, and flung
My eager craft through footless halls of air.
Up, up the long, delirious, burning blue
I've topped the wind-swept heights with easy grace
Where never lark, or even eagle flew –
And, while with silent lifting mind I've trod
The high untrespassed sanctity of space,
Put out my hand and touched the face of God.
John Gillespie Magee, Jr.
Find out more about New Forest Airfields at the Friends of New Forest Airfields website.
---
▼ More Posts