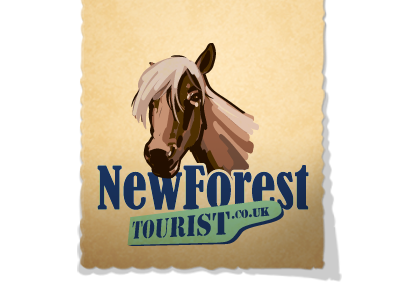 Camping in the New Forest Turned Out Fine
▼ More Posts
Having camped very little since my childhood, I was a little hesitant when my wife encouraged (and by encouraged, I mean advised) me to buy a tent. I'm sure I must have visited a campsite as a boy, but I certainly can't remember staying at one under canvas. I do remember a night or two in a field as a Scout, and occasionally in the garden, from where the comfort of home was only a few yards away. But modern campsites? Not so much.
There are, of course, lots of campsites across the New Forest – you can't drive anywhere without passing one. So after an adventurous trip to Northern France in our (massive) new tent last year, we thought we'd try one of the local ones out – particularly since the weather had been unutterably crap (to put it mildly) since April. At least we'd be able to run home if running home were required – and I firmly believed it would be.
The campsite we chose some months previously was Red Shoot. This was not the result of careful research, but simply because some old friends of mine had mentioned that they would be there, so we thought it might make it less stressful to have some company. And it has a pub.
Location
As it turned out, we had inadvertently picked a campsite surrounded by some of the most beautiful, expansive New Forest landscape I have yet visited. The New Forest continues to surprise me – just when I feel I know the area, I visit somewhere new to me that that completely blows me away.
What I loved was that we were able to drive from (approximately) Lymington all the way to the campsite entrance using exclusively forest roads. From Brockenhurst, the beautiful Rhinefield Ornamental Drive gives way to the enchanting Boldrewood Ornamental Drive (divided by the only main road we had to cross en route). This leads up to the open plains and single track roads that leave the WW2 airfields of Stoney Cross to the right. Eventually a sign to the High Corner Inn signals the last mile or so through woodlands to Red Shoot.
The first thing you see on arrival at the campsite is the pub. On the sunny Sunday afternoon that we arrived, I had to very carefully pick my way through a domino row of motorbikes, haphazardly parked cars and camper vans. The entrance to the campsite is on the left of the pub, so there's no way to avoid running this gauntlet. Our welcome at the reception was restrained but efficient, and we were led to our pitch which (following the endless rain of the preceding weeks) was somewhat rippled, but of a reasonable size and relatively dry.
Facilities
As I mentioned earlier, I'm no camping aficionado, but I know what's comfortable and what's not. The facilities at the Red Shoot Camping Park were reasonable, but certainly not luxurious. You learn very quickly when camping what to look for first, and the essentials to check out anywhere usually consist of a childrens' playground or play area, an array of washing-up facilities and a toilet and shower block. The impression I got of the Red Shoot site was that because it's located in such a beautiful area, it didn't really need to try that hard to tempt visitors in.
The washing-up sinks were pretty good, but the showers were fairly poor, as was my impression of the toilet block in general. The childrens' playground, whilst making good use of a small area, was located immediately opposite the reception area (and the only road in and out of the site) and immediately adjacent to the huge campsite skips. Not really somewhere nice to hang out. I also felt (once the site got busy) that there was too little space between pitches. It was all a bit cluttered, and there's no 'privacy buffer'.
The shop in the reception area, whilst geared towards selling touristy nicknacks, had most of what we needed, and the freshly baked croissants made for a good breakfast very morning. The chap that served me was very friendly, and burst into the most shockingly loud laughter whenever I made even the slightest attempt at witty conversation. This made me feel pretty good about myself.
Kids
The lack of a decently sized play area, combined with the close quarters provided by the assigned pitches, invariably led to gangs of kids (ours included) bombing around the dusty tracks of the site on their bikes. I came to realise that this was quite a common issue, and some campsites actually legislate against such gangs, but there really wasn't much else for them to do within the campsite boundary. Not even space enough for them to have a kick-around with a ball without it flying into someone's tent.
Environment
Having said all of that, for me the real attraction was outside the campsite, where we spent most of our time. Within an hour's drive, we spent our days on the beach at Hengistbury Head, at Hurst Castle & Keyhaven, at the New Forest Show between Lyndhurst & Brockenhurst (where we saw the Queen and the Duke of Edinburgh) – and just cycling around the woods and plains of the New Forest.
So whilst (after re-reading this) I may have appeared overly harsh about the facilities, they were simply incidental. That's camping for you – if you don't feel like roughing it, you won't like it. Whenever I think of camping in England, I think of Carry On Camping, and I use that as a benchmark. Then anything I experience is invariably better.
My memories of my week of camping are not filled with images of the campsite, the dusty tracks, the skips or the dribbling showers, but of vast tracts of heathland, sun-dappled streams, lofty woods, the views at Bratley, the ponies at Brockenhurst and getting sunstroke at the New Forest Show. Good times.
---
▼ More Posts